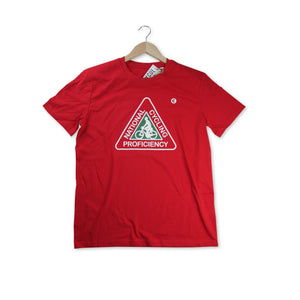 National Cycling Proficiency
Sale price Price £20.00 Regular price Unit price / per
If you're a certain age you'll know what this is.
It was your first licence to explore. Your passport to independence. The start of a life-long adventure.

You've probably lost your small metal badge but you can now wear the t-shirt.
100% cotton
100% organic
Water based ink
2 colour
180 GSM
Taped neck
Set in sleeve

Cycling is no longer mentioned in the school curriculum. We are working to change that – you can help support us by wearing this tshirt?